Journal Entry:
Wed Apr 23, 2008, 6:42 PM
.Apojii Entry
Contemplacion - Wallpaper for Apojii
This wallpaper is a collaboration between

and

for the
Apojii Wallpaper Contest
by

~
tocom8
took the original picture
(
You can see it here
) and I did the colors and matte paint.
Resolution: 2560 x 1600 and 1600 x 1200
.amazing people!
.daily deviations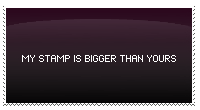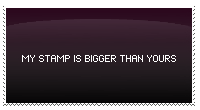 0.5 <3

Watch

jajajaja
Que gente limada !!
Muy grosso el Wall ... exitos!!
Abrazos !!
Reply

Que entrada más buena tio se merece unos versos como mínimo!. Ahí voy:

Jo-der-que-pedazo-de-wall-te-markas-tio-soy-de-un-barrio-chungo
-de-cojo-nes-me-cago-en-todo-ou-yeah-jo-der-si-este-es-el-ro-llo-
que-me-mola-por-no-hablar-de-tu-cucurucha-cha-cha-ko-del-15-
que-te-gastas-jo-der!


Reply