Journal Entry:
Sat Mar 29, 2008, 3:35 PM
.im back!
Hi people, Im opening " my 2008 " season here on deviant,
with new stuff like:
- Razz wallpaper pack (released)
- Razz icon pack for docks (still working)
- Razz miranda im skin + splash (still working)
Im glad to help anyone who had problems with the rino skin, if you have any question just send a note.
.amazing people!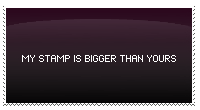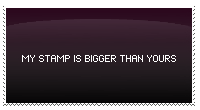 0.5 <3
Mood: Love

Watch

Welcome back~
I like your journal!
Reply

welcome back you sekxy beast
Reply

welcome back
Reply

Bua que buena la animación y los colores del journal tío, me molan a saco.

No sabía que eras fan de Lost! y encima del malo más malo! jeje ahí ahí. Lástima de los putos parones. Hasta finales de Abril nada de nada.
josdeputaaa!
Reply

Seeee , igual yo miro lost desde el 2004 asi que estoy acostumbrado a esperar jeje
Reply

Jaja ya te digo tío. A mi la espera se me está haciendo eteeeeeeeeeerna. Y aún falta casi un mes.... quien me mandaría a mi engancharme a algo que echan por la tele con la cantidad de vicios que hay para elegir....
Reply

wowww welcome back
that's a great begining
Reply

Reply

<Glad to know you`re back>
Reply

Eeeeh welcome back vieja!!

Gracias por todos los favoritismos, te mando un abrazo grande.
Reply